Signature Two Day Golf Boot Camp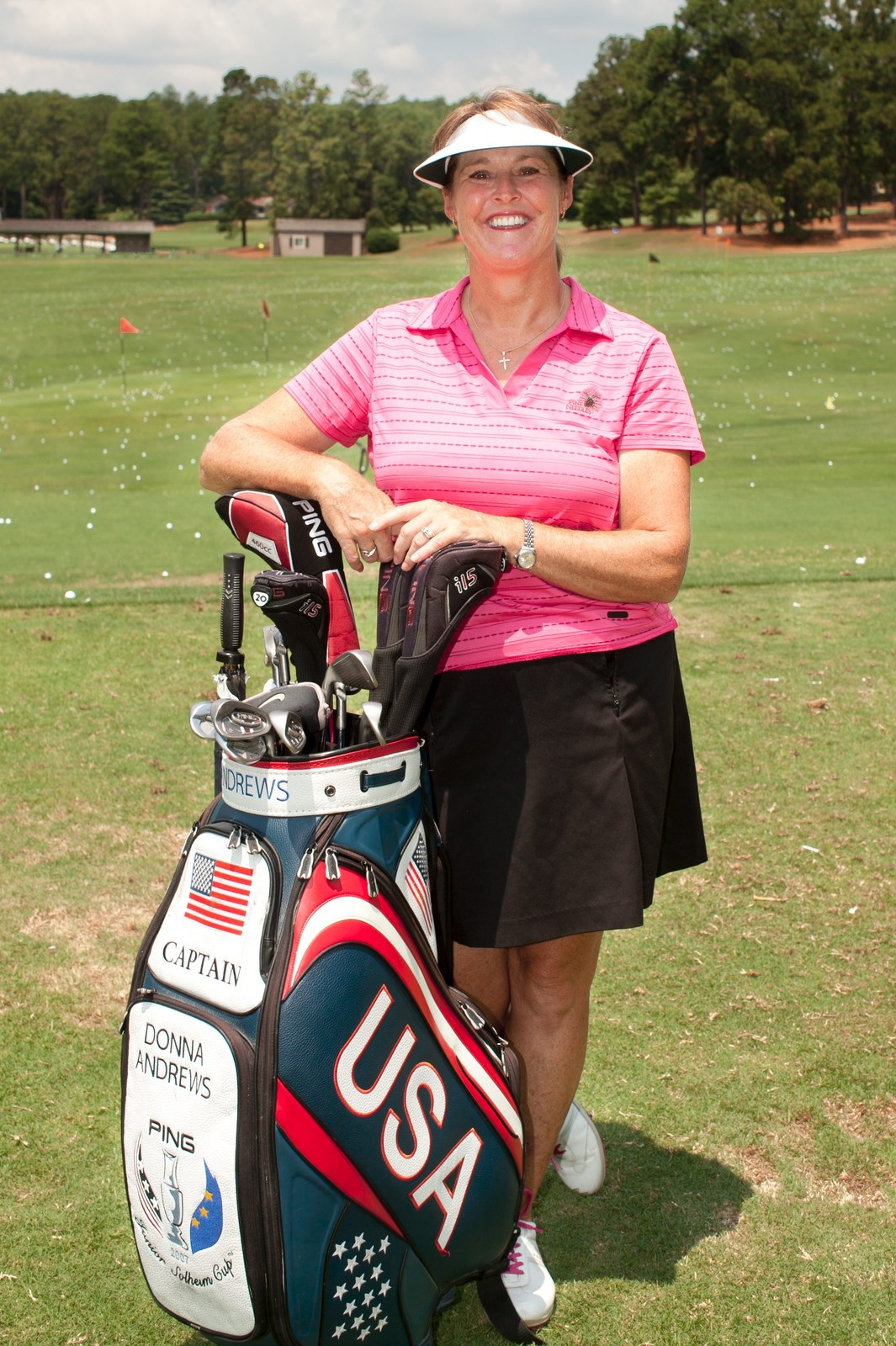 Donna Andrews Two-Day Golf Boot Camp
at Pine Needles Resort
(Each school limited to 8 students)
Day 1 - 8:30-12:00 Putting, Chipping, Full Swing
-

lunch break
1:00-2:30

On-course application of morning lessons
Day 2 - 8:30-12:00 Pitching, Sand, Full Swing, Uneven Lies
-

lunch break
1:00-2:30 On-course application of morning lessons
Cost $595 per student
Includes only golf on the short course (The Loop).
Hotel rooms and Meals may be purchased separately.
Please contact me directly to receive our golf school rate for hotel rooms and additional golf
2019 Dates
February 19th-20th
February 25th-26th
February 28th-March 1st
March 4th-5th
March 7th-8th (4)
March 12th-13th
March 18th-19th
April 11th-12th (full)
April 23rd-24th (2)
May 20th-21st
May 23rd-24th
May 30th-31st
June 3rd-4th
Half Day Boot Camps will be available June, July, and August.
Call if interested.
If you have a group of three or four and want a personalized school please feel free to contact me to discuss options.
Call Donna at 910-528-0206 or
e-mail: donnaandrewsgolf@gmail.com